Cool Machines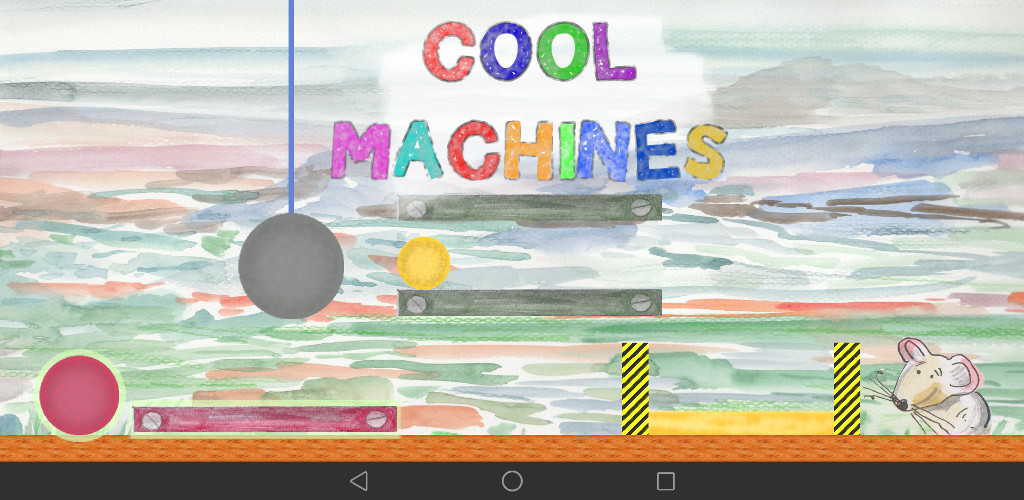 Cool Machines is our fun physics game for everybody. No rules needed – the only rule is gravity.
Cool Machines is FREE and AD-FREE.
Move or turn the highlited objects. In contrast to other games of the genre, in Cool Machines the physics are "always on". Even when the ball is running. That's actually crucial in some levels. In the first levels, take the golden ball into the golden goal.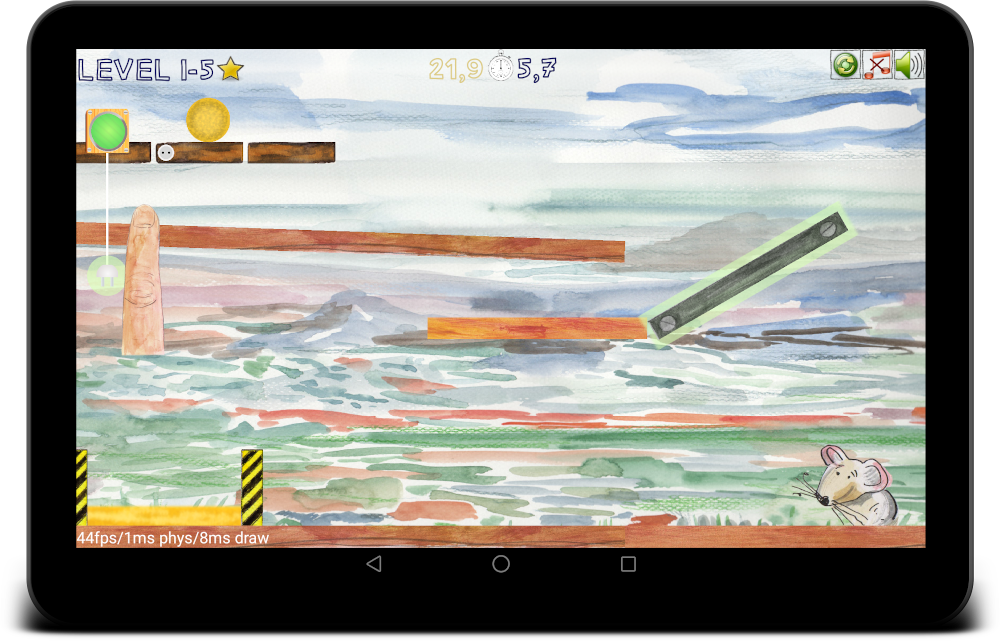 There are several level packs. The game comes with three packs: The intro (5 tutorial levels), the "basic" pack with 25 levels and the "maze" pack starring the "machinist" with 26 levels. That's 56 completely free levels.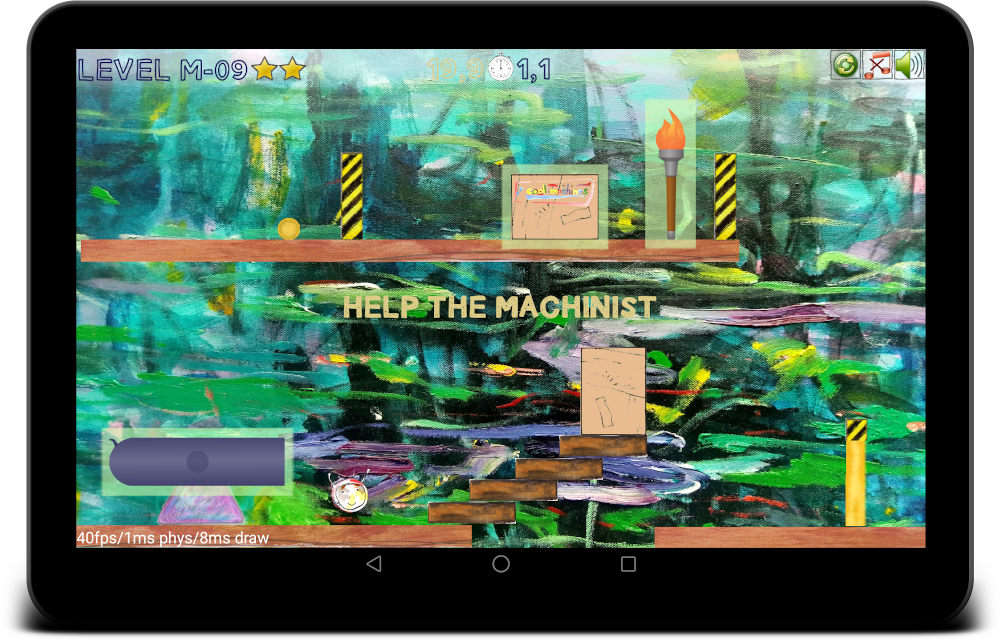 There is another level pack "Orbit" (with zero gravity) with 25 additional levels available for purchase featuring our cute "space mouse".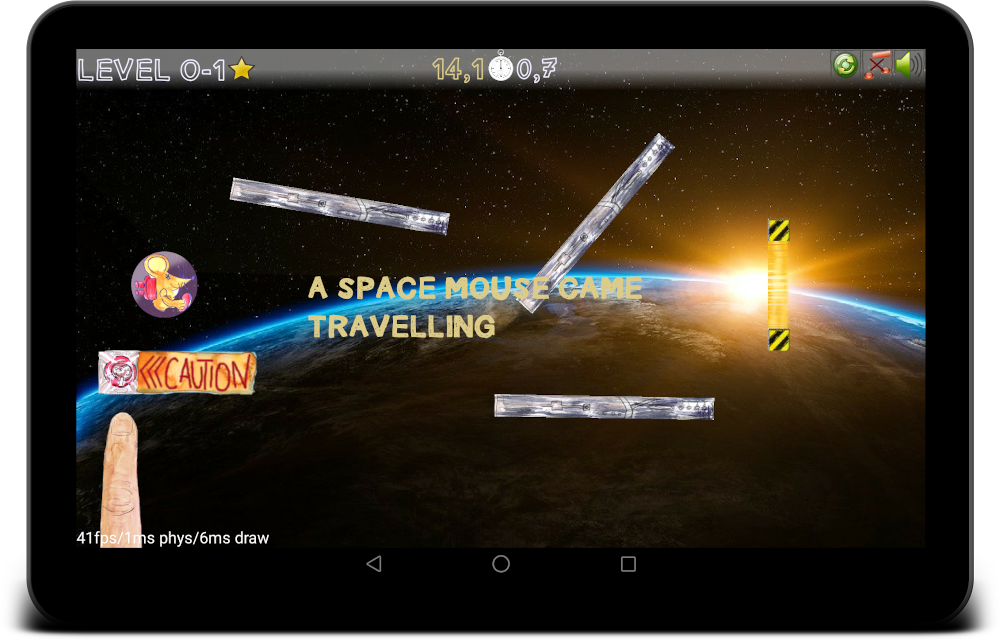 The game features unique stylish original painted artwork by Christian Ischebeck and original music by Paul Banach.